Information for Oldham PS Members from Chris Widdall, webmaster
Pictures used on the OPS web site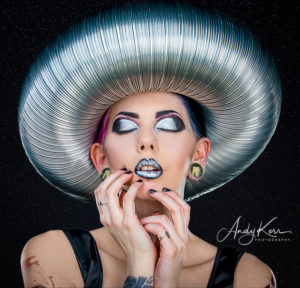 You retain copyright of all pictures that you/we post to the web site. This is regardless of whether or not you have watermarked your images with a copyright statement. On the galleries page, I do put a statement that the pictures remain copyright of the photographer.
It is recommended that you embed your copyright symbol in the EXIF data on all of your pictures. This can be done in camera, or from your software editing programme, e.g. Photoshop/Lightroom. The easiest way for me is to automatically have my copyright as part of the data that is applied to every photograph as I import it from my memory card to Lightroom.
However, be aware that EXIF data can be stripped off or edited by unscrupulous persons. It is always possible to steal a picture from a web site, even when "right click/save as" is disabled. If it is displayed on a computer, it is in RAM and can be extracted.
You may wish to choose which of your photographs you are prepared to share on the web and this is why we will not post your images without permission – this was not always the case in the past, where we did publish some competition images as a matter of course, but it is firmly the case now. With our CompEntry software you can mark up which of your pictures we are allowed to publish on the web.
What size do we post at?
We will post your images at 800 pixels on the longest side on web galleries or 600 pixels on the longest side if you prefer. We ask you to supply them to the webmaster at your preferred size and watermarked, if you wish, with your own copyright. For images used direct from the competitions, the output size is 800×600 pixels and the software adds the copyright information as a watermark.
How else will we post your images?
We sometimes use a plug-in to display some pictures at small size in the side bar of the web site. These are extracted from the work that has been given permission to use. We will publish images from the competitions in results galleries from time to time, using only the images which have been cleared for publication. We also publish some images from challenges. Sometimes we post pictures to our OPS facebook page.
Who can post your images on the website?
The webmaster
Any other member with admin rights (currently Mike Lawrence, who also hosts the site)
Can images be stolen and re-used?
Yes, it is possible for someone who steals your image to use it.
A major worry these days is the theft of images from salon CDs. Many salons produce a CD of accepted images after the competition and, where they are at large size, they can be extracted. There have been many cases of such plagiarism across the world and image theft is a significant problem, even in the UK. There was, not long ago, the case of a photographer abroad who won great acclaim and many top awards internationally with wholly stolen images. He was eventually found out and red-listed.
We all have to decide if we are so precious about our pictures that we don't want to share them at all. That, I think, would be a shame.
How long do pictures stay on the web site?
As long as you want whilst you are a member! When you ask to have pictures removed, I will remove them. Sometimes pictures are removed when the web site is updated. If you leave the society, your pictures will be removed from galleries, but may remain in archived articles and the media library (unless you request otherwise). Our GDPR policy will clarify all details of usage and archiving.
Submitting images for the header area
The header area contains panoramic images at the exact size 1500×570 pixels. If you want to submit pictures to possibly be used in the header, please send them to the webmaster for consideration.
Who owns copyright of the pictures that we post to facebook?
Quite, simply – you do. In the UK, copyright remains with the photographer unless you sign it away to somebody else.
However, it isn't quite as simple as that. In uploading your pictures to social media, you grant a license for that organisation to use and display that content however they like. That license expires when you delete the picture from their web site. However, if the picture has been shared elsewhere, it may still be used.
If you want images that we have posted to Facebook to be remove, please request the webmaster to remove it and that will be done as soon as possible.
YouTube
In 2021 we began to use YouTube to show Exhibitions of our work. Members who object to this should contact the Council to ensure that your wishes are carried out.
How can you find out if your image is used elsewhere on the web?
Right click on the image on the web page. Select "Search Google for this image" (Chrome browser).
Or…
Find the image that you want to search with.
You can use Google to search by image instead of text.
Visit the Google Images website.
Visit images.google.com in your browser.
Click the Camera button on the right side of the search field.
Add your image that you want to search with.
Click "Search by image.
Both these processes work if Google has already found and catalogued the image, so images that have recently been posted may not yet show up.
Experience of image theft
I (Chris W) have had an image stolen and re-used to advertise a product. I contacted the webmaster and the image was speedily removed. I sometimes find my some of my images re-posted in blogs, but if they are linked back to my site, I generally don't worry about it.
I have also had two tutorial videos stolen and used on an eastern European web site and re-posted on YouTube. In that case I had to fill in forms for YouTube and they investigated and removed the stolen versions. But it may not be as easy as that with other organisations!
I do not know if any of my competition images have been stolen! There is no easy way to prevent theft. If your image is out there, it is vulnerable.
Taking action when your image is stolen from a web page
The following advice from Digital Camera World
1. Contact the webmaster of the web site that is displaying your image.

2. Contact the web hosting company of the website concerned.

3. Contact the advertisers and let them know the web site they are advertising on is displaying stolen material.

4. Take legal action (expensive)
Christine Widdall updated Jan 2019